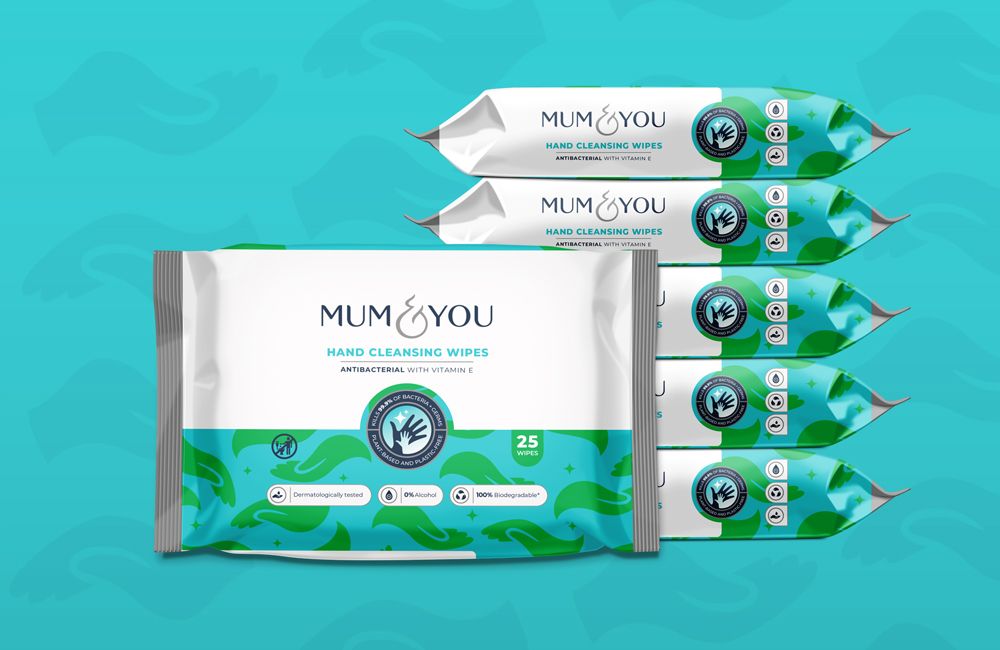 Antibacterial Hand Wipes (6 pack)
*NEW* Mum & You hand cleansing wipes kill 99.9% of germs & bacteria yet are gentle enough to be used by the whole family, including babies. An effective antibacterial action with 0% alcohol, ideal for schools, clubs and when you're out and about.
Our cleansing wipes are naturally derived, plant-based, zero microplastics and 100% biodegradable, so they're as kind to the environment as they are to your hands.
Safe - Kills 99.9% of germs and bacteria
Gentle - 0% alcohol, so won't irritate or dry your skin
Eco - 100% biodegradable
Easy - Easier to apply to your children's hands than hand gel
Kind - Dermatologically tested with skin friendly vitamin E
Plant based, made from sustainably sourced, naturally derived viscose
Supplied in a box of 6, each pack of hand wipes contains 25 wipes - a total of 150 handy cleansing wipes per box!
Read more