We're been blown away by all the amazing press and blogger coverage our Mums skincare collection is getting. It's clearly causing a stir in the beauty world, as glossy magazine editors and stylish mum-fluencers are sharing just how great the range is with their thousands of readers and followers. We can't say we're too surprised. There's been a need for naturally derived beauty products that work fast for busy mums and specifically target the unique skincare problems that pregnancy and post birth brings.
We're so proud we just have to share with you what they've been saying. Let us know what you think of the range in the comments section.
Beauty magazines and bloggers…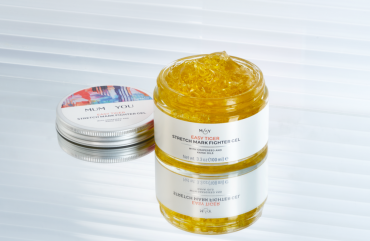 Elle UK online Wow, how excited were we when Elle (the worlds largest fashion mag!) featured our Easy Tiger stretch mark fighter gel amongst some of the biggest brands in beauty! Read what Elle said…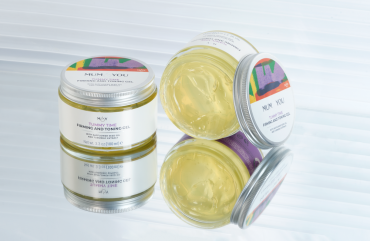 The Sunday Post Scotland's leading weekend paper included Tummy Time firming and toning gel in its roundup of the 'best products to treat yourself to this Autumn'.
The Irish Daily Star The lifestyle supplement raved about the whole Mum & You skincare collection in their beauty round up.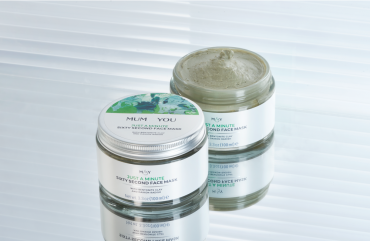 Mama Life Magazine The parenting and lifestyle magazine loved how our Just a Minute face mask made their skin feel.
Accidental Hipster Mum She raved about how the range works fast and therefore perfect for busy mums!
Mum-fluencers…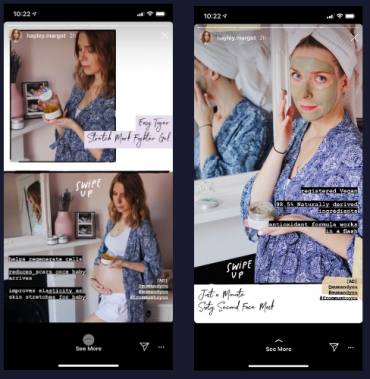 @hayleymargot First time mum to be Hayley shared Can Can water retention milk, Easy Tiger and our Just A Minute face mask with her 19k+ followers.
@notanothermumgroup Rebecca is mum to Teddy and expecting twins! She enjoyed a mini pamper time with our face mask (you literally only need 60 seconds!) and shared it with her 11.8k followers.
@joannawills Mum of two Joanna is pregnant with her third and tried a few of the Mum & You skincare products, like Can Can water retention milk, from her gorgeous home by the sea.
@caitylis We love a real mum tummy pic and Caitylis shared hers with pride when trying out our range.
@drlauragp Doctor Laura is an awesome lady; busy mum of three girls (twins and a baby) and her account is packed with great family and women's health advice. We loved seeing her have a moment to herself (and with her 42k followers!) with our Just A Minute face mask.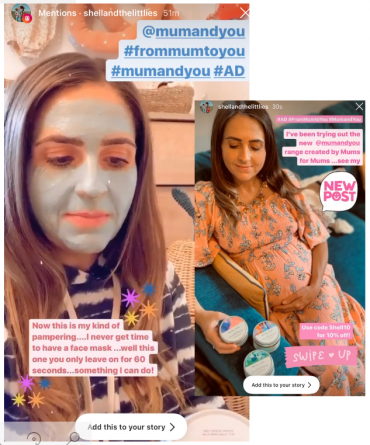 @shellandthelittlies Another mama loving life by the sea. She's just had her 3rd baby, congratulations! We hope our products will come in handy for some you-time.
We'd love to hear what you think of the Mums skincare collection below.