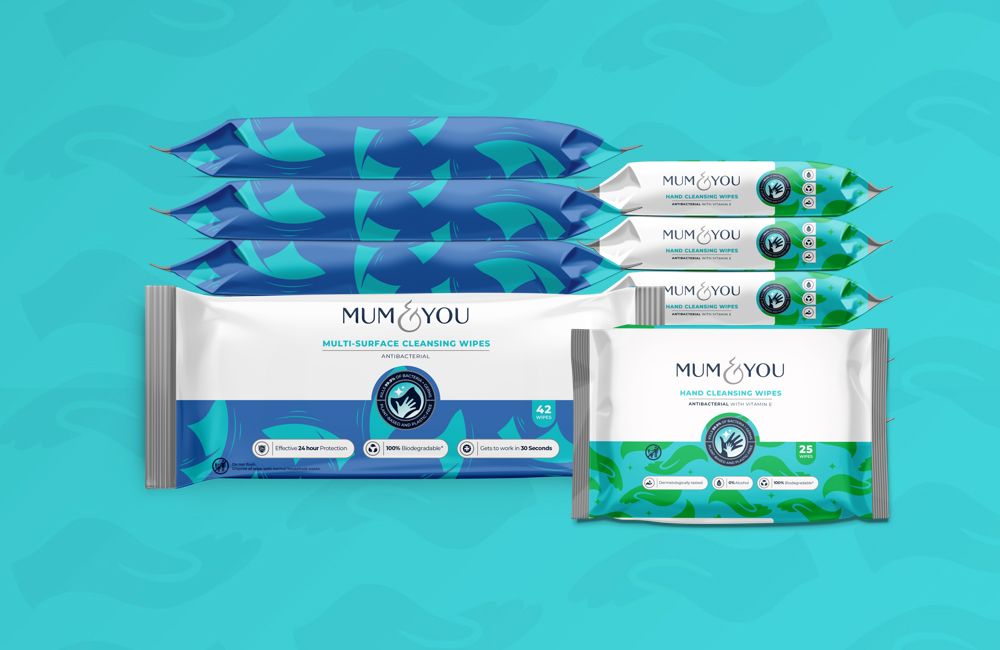 Protection Bundle Subscription
New subscription saving 15% Combine our antibacterial hand wipes and surface wipes for the perfect package to protect your family at home and out & about. Our effective antibacterial wipes are tough on germs, gentle on your family and home, whilst being kind to the environment.
Safe – for use on even the smallest hands or surfaces that come into contact with baby's skin
Effective - Kills 99.9% of germs and bacteria
Gentle - 0% alcohol, so won't irritate or dry your skin
Plastic-free-100% biodegradable
Easy - Easier to apply to your children's hands than hand gel
Kind - Dermatologically tested
Fast – Gets to work quickly to cleanse hands and surfaces
The protection subscription combines 6 packs each of our antibacterial hand wipes and surface wipes. Select your frequency and pause or cancel at anytime.
1 subscription = a donation to The Hygiene Bank, who support people in need of hygiene products