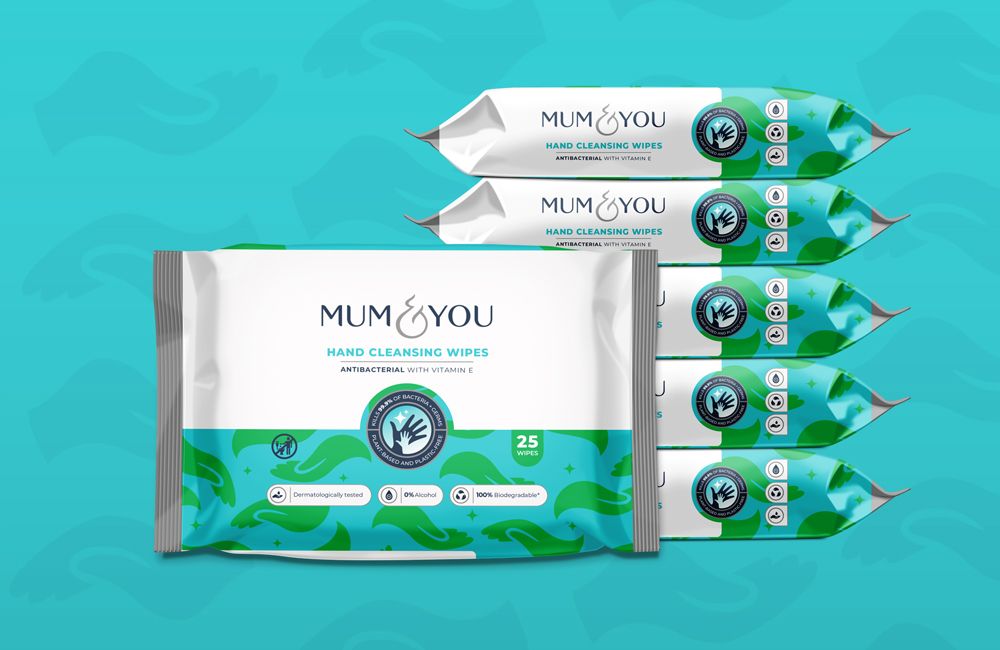 Antibacterial Hand Wipes (6 pack)
Mum & You hand cleansing wipes kill 99.9% of germs & bacteria yet are gentle enough to be used by the whole family, including babies. An effective antibacterial action with 0% alcohol, ideal for schools, clubs and when you're out and about.
Our cleansing wipes are naturally derived, plant-based, zero microplastics and 100% biodegradable*, so they're as kind to the environment as they are to your hands.
Safe - Kills 99.9% of germs and bacteria
Gentle - 0% alcohol, so won't irritate or dry your skin
Plastic free - 100% biodegradable*
Easy - Easier to apply to your children's hands than hand gel
Kind - Dermatologically tested with skin friendly vitamin E
Each pack of hand wipes contains 25 wipes - choose between a box of 6 (150 wipes) or 14 (350 wipes)
6 Pack Wipes
£14.40 (£2.40 per pack)
14 Pack Wipes
£30.99 (£2.21 per pack)
Free Shipping