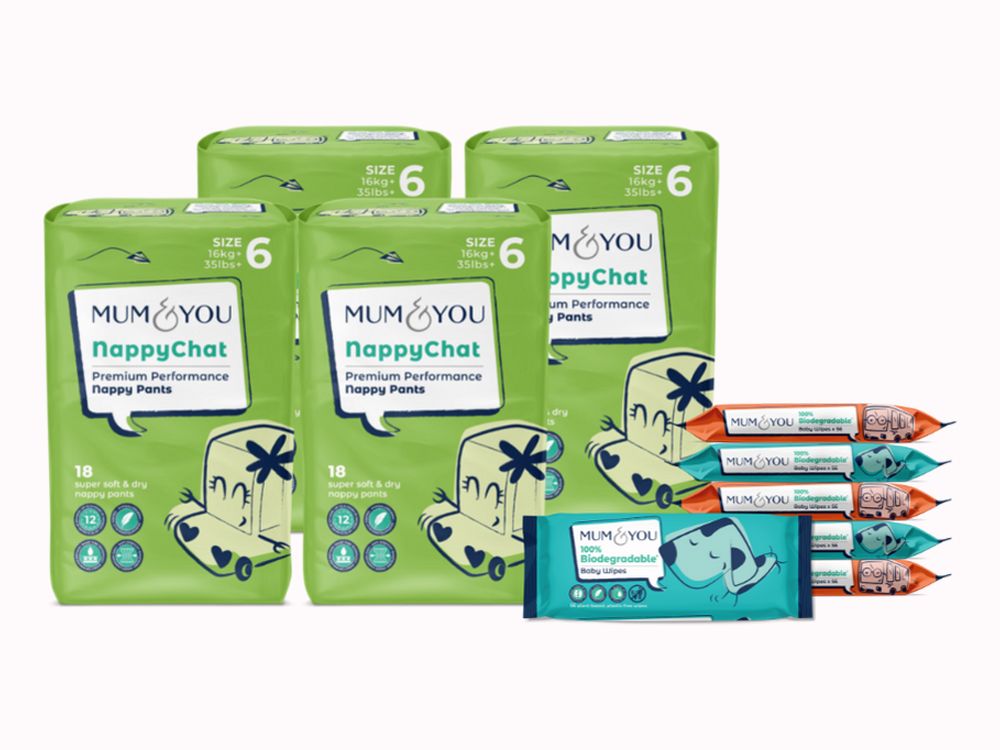 Nappy Pants & Wipes Subscription
Save up to 20% when you sign up for our nappy pants & 100% biodegradable* baby wipes.
30% off your first two subscription boxes with code AUTUMN30
Get 4 packs of our nappy pants and 6 packs of 100% biodegradable* baby wipes delivered when you need them. Subscription benefits include:
Free, next day delivery.
Access to an online account where you can easily change your nappy size, delivery date or frequency and pause or cancel if you need to. Plus add on extra products at special discounted rates to your next order.
1 subscription = a donation to The Hygiene Bank, who support people in need of hygiene products
Read more