Our nappies now feature a new wetness indicator and are soft
Free-from added chemicals
Easy-on, easy-off eco-nappy pants. For active, wriggly babies
All your eco-nappy pants and wipes in one convenient package
24 packs of plastic free wipes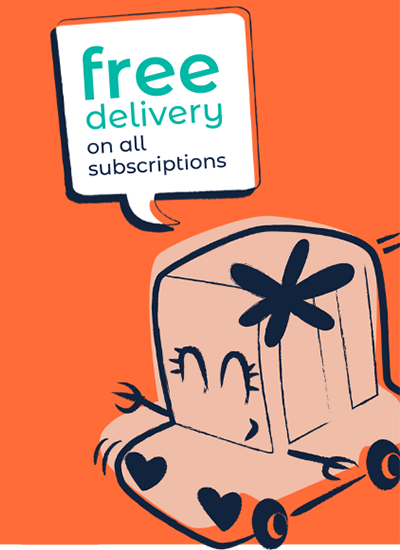 key benefits of
subscribing
TIME SAVER

All the nappies and wipes you need dropped on your doorstep, every month without you needing to lift a finger

Money SAVER

Pay up to 15% less for your eco-nappies and biodegradable wipes. Plus, delivery is FREE

Sanity SAVER

Never run out. No more emergency nappy runs. We've worked out exactly what you need each month, so you can just relax

YOU'RE IN CONTROL

You aren't tied in, so you can pause, update or stop your subscription any time you want

CHANGE IT UP

When it's time to go up a nappy size just let us know and we'll sort it for you. We're always here to help

PLANET SAVER

Our eco-nappies and 100% biodegradable wipes are kinder to the planet that your baby will grow up in.