We all want what's best for our baby and no one likes to compromise when it comes to their needs. But with a long list of things to buy and costs creeping up everywhere, most people are needing to make spending cuts somewhere. So what if you still want a quality product but at a lower price? Here's our 10 tips for saving money on nappies while still buying a premium product…
Buy in bulk: Purchasing nappies in bulk is usually cheaper than buying smaller packs. Look for special deals or discounts offered by retailers. This option is more cost-effective in the long run, especially if you have space to store the extra nappies. Mum & You offer 11 different bundles of eco nappies (and wipes!) which all work out cheaper than buying single packs
Try a different brand: You might be use to buying the big, household brand, but they're not the only ones that offer a premium performing product. Smaller, independent brands have taken just as much care and research to develop a quality nappy they would use themselves. Mum & You eco nappies have been designed by mums and are made from a super soft, cotton like plant based material with a biodegradable core and free from chlorine, perfume and harsh chemicals. With smart tube technology to distribute wetness evenly making them super absorbent for up to 12 hours, which is why Expert Reviews rewarded them Best Newborn Nappies For Newborns! And you'll find thousands of reviews on our website or Amazon from happy parents.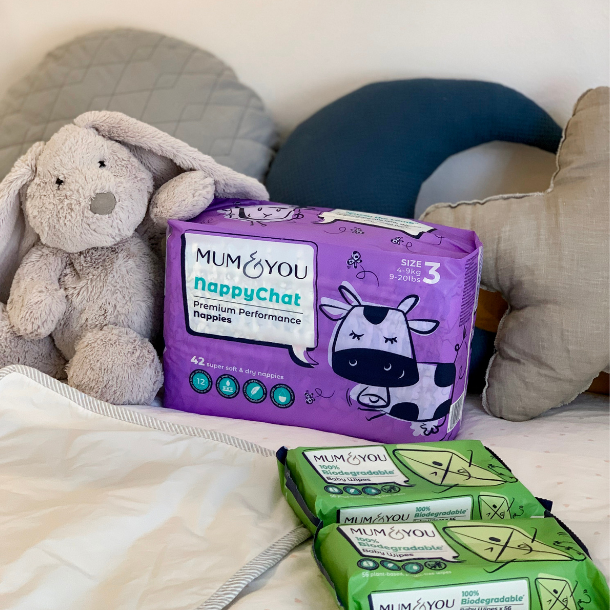 Know how often you should change them: Don't waste nappies (and therefore money!) by changing too quickly when you don't need to. Some nappies, like Mum & You Eco Nappies, have a wetness indicator on the nappy, usually a yellow line that turns blue when the nappy needs changing, making it easy to take a quick peak without removing the nappy. And if you use a nappy with high absorbency you won't need to change your baby at night because it should hold and distribute the wetness, keeping baby dry for up to 12 hours. However if your little one has done a poo you should always change them straight away. Finally, if you do experience leaks, and you've checked you have pulled out the frilly bits around the legs, then it may be time to move up a size.
Subscribe and Save: If the brand you like offers a nappy subscription service you'll probably find its cheaper per pack than buying one-off. At Mum & You, you save £5 per every box and delivery is free! You'll also get surprises like free gifts and exclusive discounts. Browse Mum & You subscriptions
Compare prices online: Before making a purchase, compare prices of nappies from different retailers online. You might find discounts or promotions at different time that can help you save money. Mum & You are sold at mumandyou.com as well as Amazon and our award winning plastic free baby wipes can also be found at Boots and Ocado.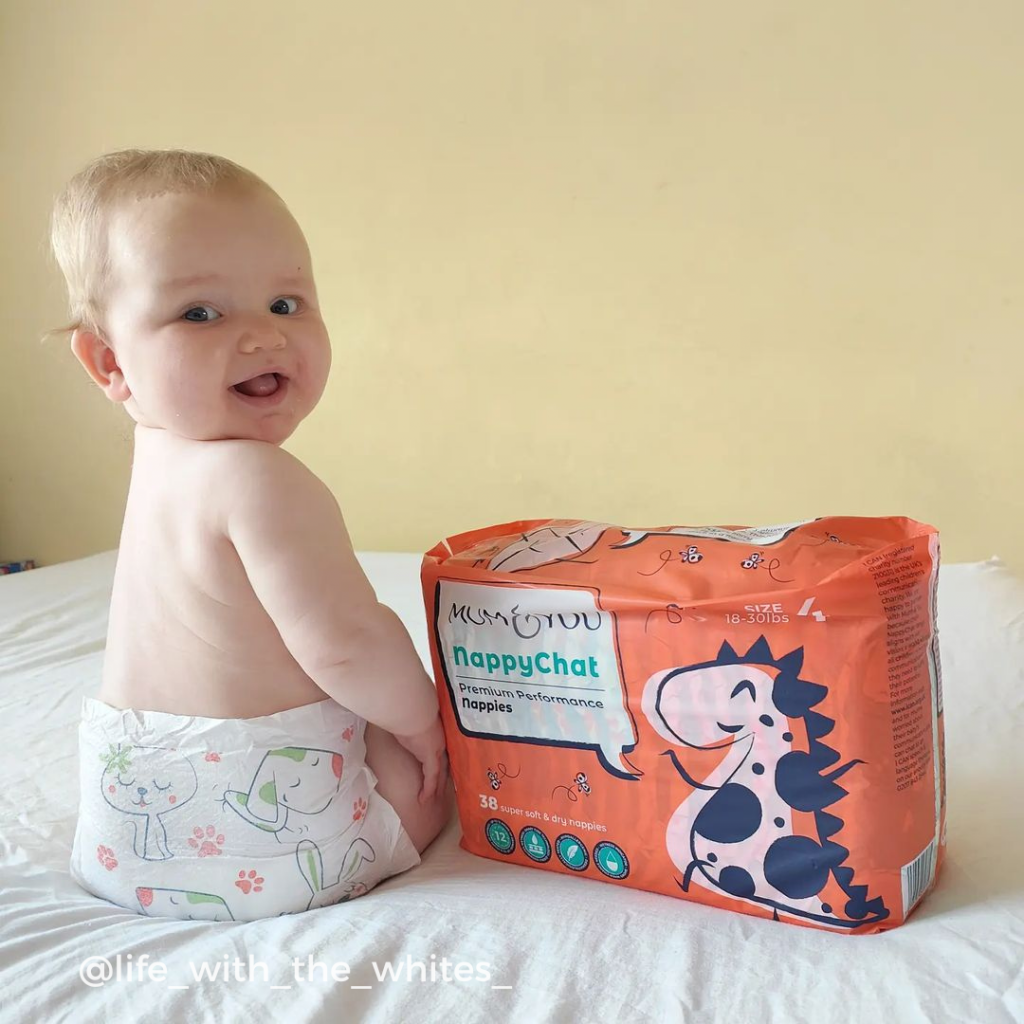 Look for coupons and discounts: Keep an eye out for coupons or promotional codes that can be used to reduce the cost of nappies. Check newspapers, magazines, online coupon websites and the manufacturer's website for any available discounts. Consider subscribing to email newsletters or following social media accounts of nappy brands or retailers to stay updated on special offers.
Monitor sales and stock up: When you find a good deal on your preferred nappy brand, stock up on a few packs. Keep an eye on sales and promotions, and buy in bulk during those times to save money in the long run. (Psst Mum & You have a Super Summer Sale on until July 3rd 2023!)
Join loyalty programs: Some nappy brands or retailers offer loyalty programs where you can earn points or receive discounts on future purchases. Sign up for these programs to take advantage of the benefits. Mum & You have Member Rewards, giving you points (which turn into money-off vouchers) every time you shop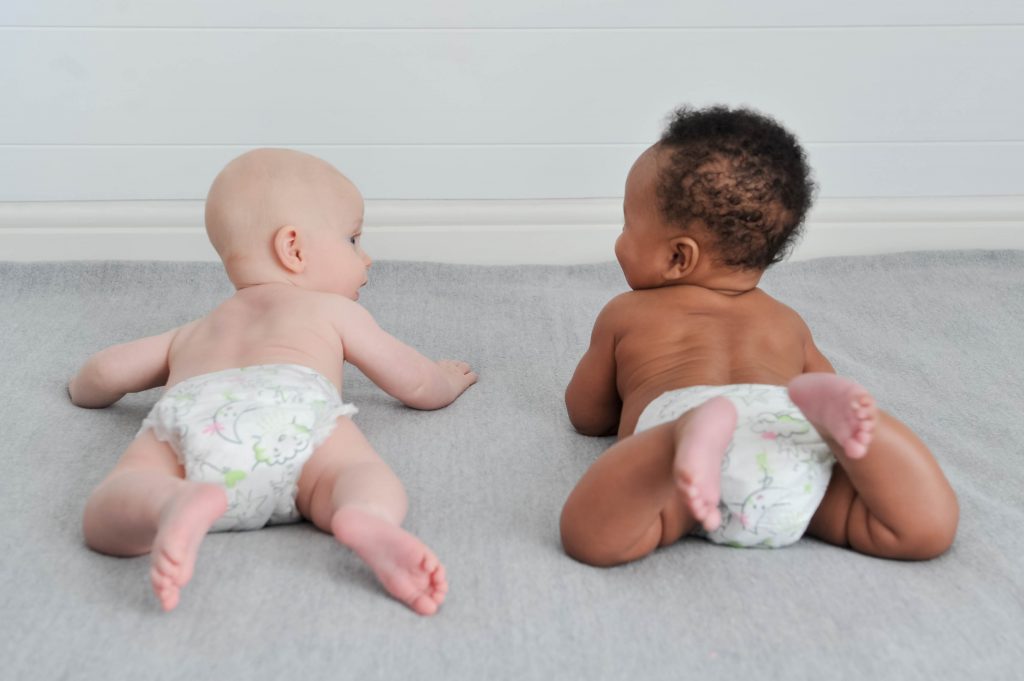 Look for refer a friend schemes: If you have other parent friends that you think will like the brand you do, see if they have a scheme where if you tell a friend about them, you both save some money. With Mum & You, you and a friend can both earn £10 each with our Refer A Friend scheme.
Get involved: Smaller brands like Mum & You are always looking to work with their customers to share our products on your own social media accounts or take photos and videos that we can use for marketing in exchange for freebies and discounts. If you would like to work with us, just DM us on Instagram or email us at pr@mumandyou.com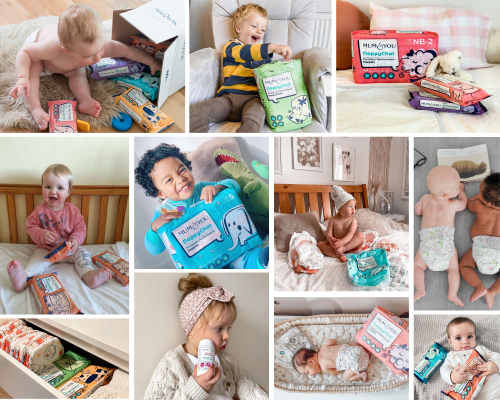 We hope these tips help you find the right balance between cost and quality that works best for you and your baby.
Want to keep up to date with our future blogs like this one? Subscribe to our mailing list for more tips and special offers you surely won't want to miss!