Bums deserve better.
Today's guest star Peachy Bum has found a new love. After years of being in a committed relationship with Toilet Roll, Peachy Bum has found a new flame in a flushable moist toilet tissue that is gentle, kind, and leaves them feeling squeaky clean.
Toilet Roll simply wasn't doing enough for Peachy Bum. There was a lot left to be desired after what was supposed to be romantic trips away together, and Peachy Bum shares that they never truly felt satisfied or adequately cared for by their old beau.
It was time for an upgrade, and Mum & You Floosh! couldn't have launched at a better time.
We had a candid chat with our beloved Peachy Bum about their new love affair and how things were going so far!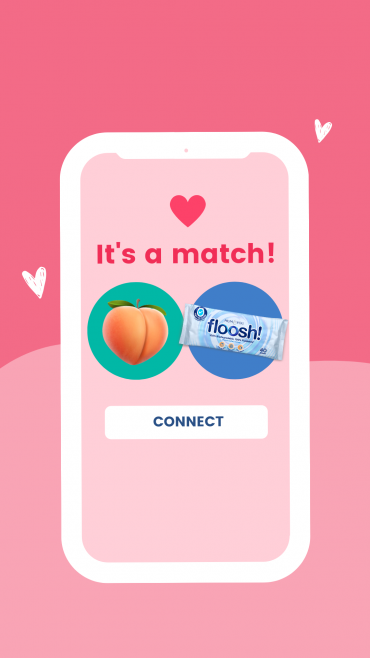 What made you realise your relationship with toilet roll was over?
After years of being in a committed relationship with Toilet Roll, I realised I was neglected. I would spend most of my time feeling like something wasn't quite right. I needed something new, something fresh. I was caught up in this habit and became so complacent that I almost missed a chance with my true soulmate.
How did you decide that Mum & You Floosh! was the one for you?
Mum & You Floosh! is like nothing I've ever experienced before. I finally know what peachy clean feels like! No job is too big (or too messy).
First impressions?
Clean, sleek and smooth. A real charmer with a soft, gentle touch. No dryness in sight.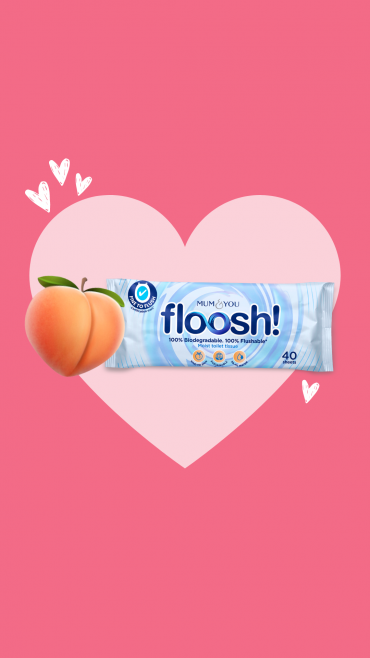 Any awkward moments?
Mum & You Floosh! got to work sooner than anticipated. We skipped the talking stage entirely.
Describe Mum & You Floosh! in three words
Gentle (made with 99.4% water), kind (dermatologically tested), and never overstays their welcome after date night (certified as Fine to Flush by Water UK).
What is your love language?
Physical touch. I crave intimacy.
Any advice for other bottoms out there that are searching for the one?
If you want to know what real love feels like, look no further than Mum & You Floosh!. There's plenty to go around and I don't mind sharing. Find your new crush today, now with 10% off with the code LOVE10. Talk about having the whole package!
Thanks, Peachy Bum. We're so glad you've found someone who treats you better. You deserve it, after all.
Want to keep up to date with our future blogs like this one? Subscribe to our mailing list for more tips and special offers you surely won't want to miss!