Looking for engaging activities for your active  toddler or baby this summer? With warmer weather and slowed schedules, summer is the perfect time to try  something new. 
Below we've listed  5 of our favorite summer activities that will engage babies and toddlers all the way to nap time! 
Summer Time Activities to Get Connected with Nature: 
There's nothing better than getting outside in nature with your little ones. Whether you head out to explore a new trail, your local park, or even just your own garden, nature is one of the best backdrops for engaging activities with the children.  
Below are a few nature-themed activities that will not only get you outside, but will help your little ones to connect to the wide world around them:  
Go on a nature scavenger hunt! Grab a bag and head on out to your garden, local park, or favorite trail to see how many items you can find. 

 

Collect and paint rocks:

 

collecting and painting rocks is a fun activity for any age! Turn rocks into pets or create your own rock garden. Need rock painting inspiration? Grab a rock painting book and create adorable designs to last for years to come. 

 

Create these adorable 

milk carton bird feeders

 Make a fairy house: use tree bark, sticks, mud, moss or any other materials around the garden to build your very own pint-sized home perfect for fairies

 

Plant a butterfly or hummingbird garden using flowers and plants that are known to attract some of nature's beautiful creatures

 

Go camping in your garden: you can bring a tent or even make a DIY one  from sticks , and spend the afternoon camping out in the garden

 

DIY Nature Memory Game: this fun matching memory game can be modified for even the youngest of kids in your family!

 
Get Creative with Hands On Summer Activities 
Summer time is the best time for messy outdoor activities. Grab your Mum & You baby wipes and dive on in!  Babies and toddlers love hands-on fun and there's no better way than with messy artsy activities!  
DIY Chalk Paint: 

Chalk that doubles up as paint is a great way to keep the kiddos engaged. All you need is chalk, a cheese grater and wet wipes! 




 

Painting with Ice:

 This activity is perfect for babies and toddlers! Who knew ice could be so much fun? Cool down and enjoy some serious sensory playtime with this fun outdoor painting activity.




 

Create Nature Paint Brushes: 

 Get crafty with nature! Use tree branches, pine needles, flowers and even buds to create DIY paint brushes with your toddler. Then grab some paper and paints and then get creative!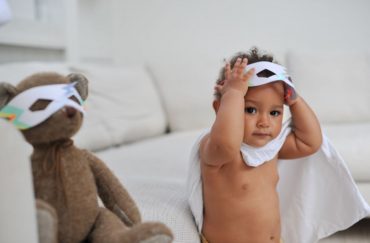 Picture Perfect Picnic  
Whether it's in your backyard, a beach or a favorite spot at the park, take a basket, sunscreen, wipes and your favorite foods on a picnic in the park. Grab your child's favorite stories to read while you eat and spend the afternoon having lunch…with a view!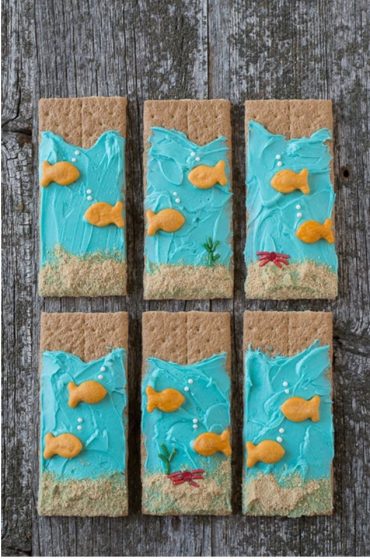 Image source: firstyearblog.com 
Not sure what to pack for food? Below are some fantastic toddler-approved snacks that are sure to delight even your pickiest of eaters:  
Water Play Summer Sensory Bins 
Sensory bins are great for babies and toddlers alike! From DIY moon sand to water beads and more, these sensory bin activities will have your little ones coming back for more!  
Ocean Sensory Bin: 

If you have food coloring, washing up liquid and some shells, you can create 

this ocean themed

 sensory bin really quickly. Throw in some sea creatures and water beads and you have the perfect go-to sensory bin for your little ones. 

 

Gelatin and Water Sensory Play Bin: 

Grab a tray, fill it with gelatin and water and get out in the grass for some messy, squishy fun.  Babies and toddlers absolutely love how this gelatin feels in their fingers plus it's completely edible… win-win!  

 

Water Beads and Shaving Cream Sensory Bin:

 Water beads are  one of our favorite sensory experiences for toddlers. They're easy to use, make very little (if any) mess and are pure tactile heaven. Grab a container, put in 

water beads

 with shaving cream and add a few toys as hidden surprises. You're little ones will dive right in!

 
Rainy Days are Fun Days:  
Don't let the rain ruin your summer fun! From indoor forts to creating marble races and more, there are an array of indoor activities you can do to keep your little ones happy, even when the weather isn't. Here are some indoor activities to try with your little ones this summer:  
Create Salt Dough Impressions:

 

making this salt dough

 is as fun as making the impressions in the dough itself! Salt, water and flour are all you need for this fun activity. 

 

Make your Own Edible Play Dough: 




Play dough is one of those classic sensory toys that will never get old. For toddlers creating an all natural version is always best. The 

recipes listed here 

are some of the best we've come across. Throw in some cookie cutters to create shapes or grab some seashells from the beach and you have a great rainy day activity! 

 

DIY Moon Sand:

 

Moon sand

, also known as "cloud dough" is one of our favorite things to make on rainy days! With only two ingredients flour and vegetable oil, it's so simple to make.  Moon Sand is super soft and can be molded into anything!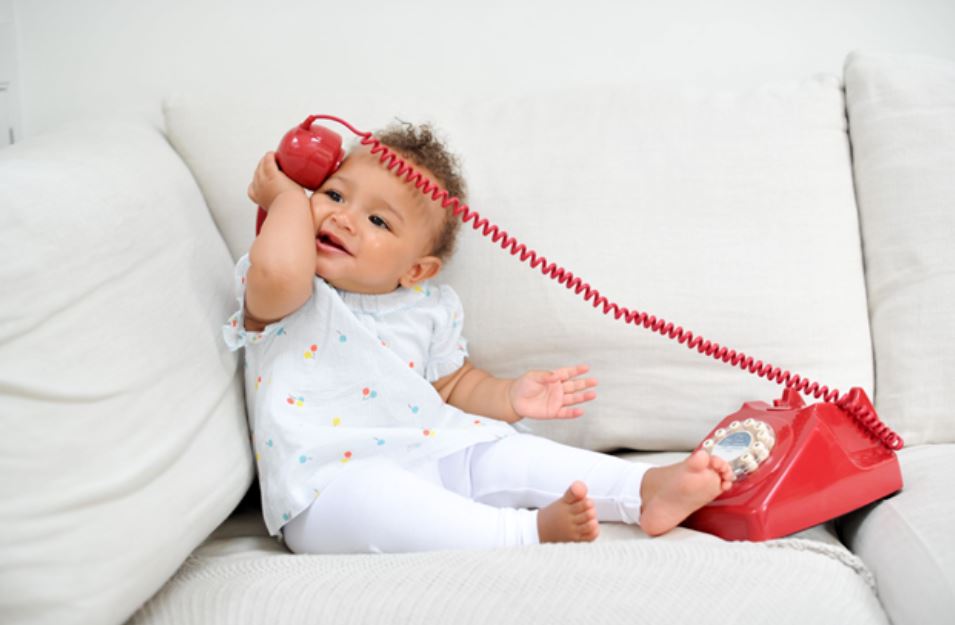 Summer Activity Wrap Up:  
Summer is calling  so be sure you have plenty of fun activities to keep your little ones busy.  Whether you're toting around a newborn, chasing a toddler, or doing a little bit of both, these summer activities are sure to make everyone smile!  
From creative ways to paint to exploring nature and activating the senses with water play, you'll be able to pull this go to list whenever you need some summertime activity inspiration!