Media representation matters.
In keeping with celebrating strong women this International Women's Day, we have rounded our up favourite family film and TV shows which showcase inspirational heroines at their center.
We've included a variety of genres that touch upon diverse subjects. These film and TV shows offer fantastic examples of girls and women saving the day, making friends, overcoming obstacles and self-doubt, and inspiring children to be their best. Finding positive role models for girls in films and television has gotten easier over the past few years, allowing us as parents to break away from harmful and false stereotypes.
All of these recommendations are worth a watch (if you haven't seen most of them already!) and allow parents to talk to girls (and boys) about how women are portrayed in the media and what kinds of stereotypes they see, and these discussions can counteract harmful messages and stereotypes about body image, sexuality, and role models.
Read on for family film night inspiration!
TV Programmes for kids with female leads
1. Nella The Princess Knight
"The adventures of a caring and graceful 8-year-old princess, who's also a brave, determined knight."
2. Amphibia
"Ordinary Anne Boonchuy, 13, finds a music box that sends her to Amphibia, a world full of frogs, toads, and giant infilm reccomendationssects. With help from Sprig, she must adjust to life in Amphibia and discover her first true friendship in her life."
3. Miraculous: Tales Of Ladybug & Cat Noir
"Marinette and Adrien, two normal teens, transform into superheroes Ladybug and Cat Noir when an evil threatens their city. Follow superhero Ladybug and her sidekick Cat Noir on their adventures."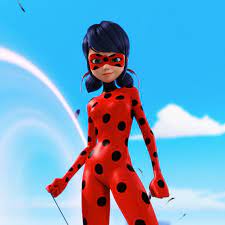 4. Rainbow Ruby
"A little girl travels to Rainbow Village, a land where all her toys live, and helps save the day."
5. Trolls
"After the Bergens invade Troll Village, Poppy, the happiest Troll ever born, and the curmudgeonly Branch set off on a journey to rescue her friends."
6. Caitie's Amazing Machines
"CBeebies' very own rally driver, Catie, is in the driving seat of some amazing machines as she introduces pre-school audiences to some of the biggest and fastest machines in the world!"
7. The Legend of Korra
"Avatar Korra fights to keep Republic City safe from the evil forces of both the physical and spiritual worlds."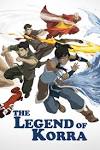 8. Shimmer & Shine
"Shimmer & Shine follows the magical adventures of fraternal twin genies, Shimmer and Shine, who unintentionally create chaos while attempting to grant wishes for their human best friend, Leah."
9. Doc Mcstuffins
"Dottie McStuffins puts on her stethoscope and starts fixing toys and dolls, as she wants to become a doctor like her mother."
Films for kids with female leads
1. Raya and the Last Dragon (2021)
"In a realm known as Kumandra, a re-imagined Earth inhabited by an ancient civilization, a warrior named Raya is determined to find the last dragon"
2. Brave (2012)
"Determined to make her own path in life, Princess Merida defies a custom that brings chaos to her kingdom. Granted one wish, Merida must rely on her bravery and her archery skills to undo a beastly curse."
3. Kikis Delivery Service (Disney English dub 1998)
"In this anime feature, 13-year-old Kiki moves to a seaside town with her talking cat, Jiji, to spend a year alone, in accordance with her village's tradition for witches in training. After learning to control her broomstick, Kiki sets up a flying courier service and soon becomes a fixture in the community. But when the insecure young witch begins questioning herself and loses her magic abilities, she must overcome her self-doubt to get her powers back."
4. Moana (2016)
"In Ancient Polynesia, when a terrible curse incurred by the Demigod Maui reaches Moana's island, she answers the Ocean's call to seek out the Demigod to set things right."
5. Fly Like a Girl (2019)
"A group of young girls and women relentlessly pursue their passion for aviation, a field currently dominated by men."
6. Mulan (1998)
"To save her father from death in the army, a young girl secretly goes in his place and becomes one of China's greatest heroines in the process"
7. Encanto (2021)
"The magic of the Encanto has blessed every child in the family with a unique gift from super strength to the power to heal—every child except one, Mirabel. But when she discovers that the magic surrounding the Encanto is in danger, Mirabel decides that she, the only ordinary Madrigal, might just be her exceptional family's last hope."
8. Matilda (1996)
"A girl gifted with a keen intellect and psychic powers uses both to deal with her crude, distant family and free her kindly teacher from their sadistic headmistress."
9. Ballerina (2016)
"In 19th century France, Felicie, an aspiring ballerina, escapes from the orphanage along with her best friend Victor, a young inventor. She soon becomes a pupil of a prestigious opera house."
How many of these favorites have you watched with your little one? Do you have any family favourite films that have been a hit with your children? Are there any heroines or characters that you love? Share your thoughts with us in the comments – we love to hear from you!
Want to keep up to date with our future blogs like this one? Subscribe to our mailing list for more tips and special offers you surely won't want to miss!