At Mum & You, we're big on mums supporting mums.
Christmastime is a busy and often overwhelming period for us. There's always so much to do and simply not enough time to do it, and if you're a mum, you'll know that finding the time to complete small tasks whilst looking after children is a juggle worthy of the circus.
Most of us have been there, and we would've loved some help along the way (we still do!). So if you're in a position to be able to do so, why don't you treat the hardworking mums in your life with a helping hand during this festive season? It's a gift that will go a long way.
Your family and friends may not always feel comfortable asking for support, but offering your time or doing something thoughtful could make all the difference to a busy mum.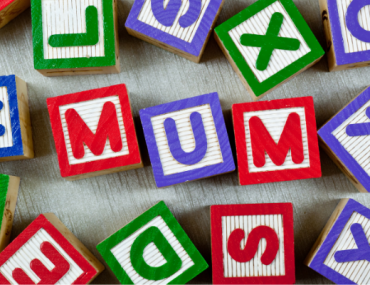 We've put together 9 thoughtful things that we found to be super supportive in our own experience as mums.
1. Send them a gift hamper
There's really nothing better than a surprise gift at your door.
Our Lead Digital Marketing Manager Rachel Porter said the best thing she received after giving birth was a box of gooey brownies in the post. There are lots of fantastic letterbox treats to choose from online, as well as websites that offer bespoke hampers to be delivered straight to the recipient's door!
This is a great idea if you want to send a gift that says "I'm thinking of you – treat yourself!" without feeling like you're being too intrusive when a mum or mum-to-be might be overworked and overtired.
2. Offer to look after little one or the big kids
One of the biggest ways you can help a mum this Christmas is by offering to look after the children.
This may not be an option for everyone, but if it's something you are happy and comfortable doing, offer! This is a great opportunity for parents to catch up on life admin, enjoy some time alone, to sleep or even go out for a date night.
3. Offer to run some errands for her or with her
Mum always has a long to-do list that I'm sure she would appreciate some help with!
Sometimes, a bit of company can go a long way and you can offer to tackle some of her errands with her. Having a friend out with you can be a welcome change and a time for mum to feel a little more relaxed. Offer to split the list or simply join her for moral support whilst she pours over the vast selection of nursing bras.
If she's too tied up, offer to tick off some of her to-dos on her behalf. Drop her a text if you're in the area and have some time to help out. Does she need help to post her Christmas cards this year or fill up her car with petrol? Let her know you're there to help!
Alternatively, if you're tied up with work of your own, consider hiring her a TaskRabbit.
4. Pick up a little extra during your food shop
Heading out to do some food shopping? Why don't you ask if there's anything you can pick up for them whilst you're out.
Our Cheif Digital Officer Rachael Goodman says one of the most supportive things a friend did for her when her son was toddler was offer to pick up some groceries and drop them off to her front door. Rachael said the big bottle of gin was her favourite item of the lot!
5. Ask what you can do to be helpful
Popping round to see mum and baby? Ask what you can do to help around the house. There may be a pile of laundry waiting to be folded or a dishwasher to be emptied. Whatever it is, your support with small chores will be greatly appreciated by busy parents.
6. Collect a parcel
The last thing anyone needs is a missed delivery at Christmas, and having to make your way to the post office to pick up a parcel can very easily sit at the bottom of your to-do list. If you're popping round to see friends and family, why don't you offer to pick up a click & collect or a missed delivery from the post office on your way?
7. Help a mum you don't know
The Hygiene Bank supports members of society who are affected by hygiene poverty, including mums and their children. Many people locked in poverty or those who find themselves in times of crisis often experience restricted options. This leaves them caught between being able to heat their home, pay their rent, buy food or keep clean. Hygiene poverty can be shaming, humiliating and excluding and can result in social isolation.
It can lead to a lack of confidence and can negatively affect good health and mental well-being which can impact early childhood development, learning, employability and social interaction.
You can make a monetary donation here, or alternatively, you can donate essential products which will be given to those in need.
Did you know that with every online nappy & wipes subscription made with Mum & You, we make a donation to The Hygiene Bank!
Mum & You donation to The Hygiene Bank 2021
8. Drop off prepared meals
If you're planning on cooking a large batch of delicious food, see if you can make a little extra for a too-busy-to-eat mum! When making dishes such as aubergine parmigiana or a pie, our Digital Marketing Exec Serena Isaac likes to prepare another baking dish for family and friends who could use a no-fuss midweek meal that they can just pop in the oven or freeze.
It's no secret that us mums often forget to feed ourselves when we are too busy feeding our little ones!
9. Let them know you're there when they need a chat or moan
Sometimes all we need is a rant and a moan, and having someone there to listen to us and offer advice if we need it is a huge help. Let mum know that you're at the other end of the telephone if she needs anything, and don't forget to tell her she's doing a fantastic job! We all need a reminder sometimes.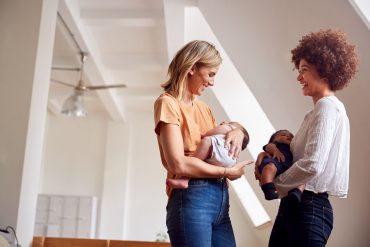 Sometimes it's easy to forget those in need when we are so enveloped in our own busy lives. If you have the capacity to, reach out a help a mum in your life that could use a hand this festive season. Think to yourself, "what would I appreciate a hand with?". Chances are your friends and family feel the same!
Let us know in the comments what you have done to support the mamas in your life and any special ways you've made their day. We love hearing your stories!
Want to keep up to date with our future blogs like this one? Subscribe to our mailing list for more tips and special offers you surely won't want to miss!