Giving a thoughtful gift at Christmas is one of life's little pleasures.
When it comes to presents, picking out the perfect gift can be a stressful and time-consuming job. Shopping can feel overwhelming at the best of times, but when your Christmas to-do list is already as long as your arm, it can send anyone into a panic!
But buying gifts shouldn't be an arduous experience. We've rounded up some of our favourite picks this Christmas for those hardworking mums because what better way to say you're doing a fab job than to treat them to something special.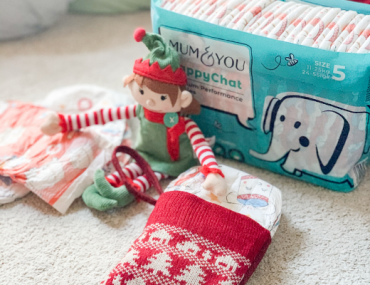 1. A gift for new mums
The first year of your baby's life can go by in a flash. We always wish we could savour every moment a little bit longer. One of our favourite gifts for new mums is a baby record book with guided prompts to allow you to record achievements such as precious first steps, first words, first tooth, the first birthday and many other milestones.
This particular one from JoJo Maman Bébé has enough space for memories and photos from pre-birth through the first year of life. It is also a gender-neutral gift for any new baby, parents and grandparents. They also offer a journal for Bump and First Five Years too!
2. A gift for time-strapped mums
Subscribe and save with the Mum & You nappy and wipes subscription service. Have our eco-nappies and biodegradable wipes delivered to your door as frequently as you need them. No more emergency nappy runs – hooray!
Choose from a selection of bundles to suit your needs and let us do the work. A fuss-free gift that any time-strapped mum will appreciate!
3. A gift for sentimental mums
Christmas is often a time to reflect and look back on all we've accomplished (and survived!) throughout the year. Putting together a bespoke photobook of the year gone by with photos and captions is a fantastic way to immortalise memories. It'll be greatly appreciated by that sentimental mum in your life!
4. A gift for luxury skincare loving mums
Having a moment to ourselves to pamper and refresh is golden. Why don't you treat that skincare obsessed mum in your life to some luxurious, clean and sustainable skincare this Christmas? With our dedicated mum's skincare range, you can find something to suit everyone – even award winning bundles! Choose from M&Y Can Can Water Retention Milk, Hands Off! Nipple Saviour Spray, Easy Tiger Stretch Mark Gel, My Breast Friend Restorative Bust Cream, and Tummy Time Toning & Firming Gel.
Our range of natural skin care products have been properly thought through and are designed by mums for mums. They work quickly, feel lovely on the skin and give you a lift when (and where) you need one most.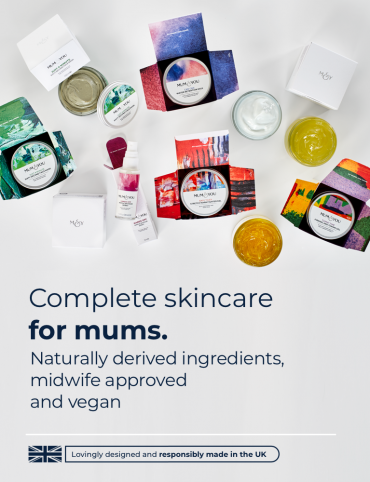 5. A gift for organised mums
Staying organised and on top of things can often feel daunting as a mum. This year, why don't you make that job a little easier by gifting them something that'll help clearly set out appointments and arrangements all in one family organiser.
Our favourite is this Emma Bridgewater monthly home organiser, which offers plenty of space for each family member and their appointments. Each month of the 2022 calendar offers 5 columns and a gorgeous design.
6. A gift for expecting mums
Our Baby Shower skincare bundle is the perfect gift for expecting mums and make a fantastic gift all year round. Treat that mum-to-be in your life to a trio of our specially curated skincare, including:
My Breast Friend | This rich bust cream helps tissue expand during pregnancy and bounce back after breastfeeding. It's also suckle-safe for baby. Could this be our breast cream ever?
Easy Tiger Stretch Mark Gel | Tiger stripes belong on your clothes, not on your skin. This concentrated gel helps regenerate cells – improving elasticity as skin stretches for baby, and reducing scars once baby arrives.
Tummy Time | It's not just babies who should spend some time on their tummies. Spend a little on yours with this potent formula that helps boost collagen – firming and tightening the areas that need it most.
Our range is Midwife approved, includes 98.5-100% Naturally derived ingredients, is registered Vegan and comes in plastic-free, recyclable packaging. Our Baby Shower Skincare bundle recently won silver in the Dadsnet Product Awards too!
7. A gift for mums who have it all
Sometimes we need a quick, practical gift that doesn't require too much effort on our end. Don't beat yourself up about it! Gift cards are a fantastic option for gift-givers who are tight on time or simply can't think of the perfect present for someone who already seems to have it all!
Send a Mum & You gift voucher this Christmas and allow mum to choose from a variety of products that are useful for both mum and baby. The gift voucher will be sent directly to their inbox with an optional gift message attached! This is a great option if you want to consider giving zero-waste gifts this Christmas too.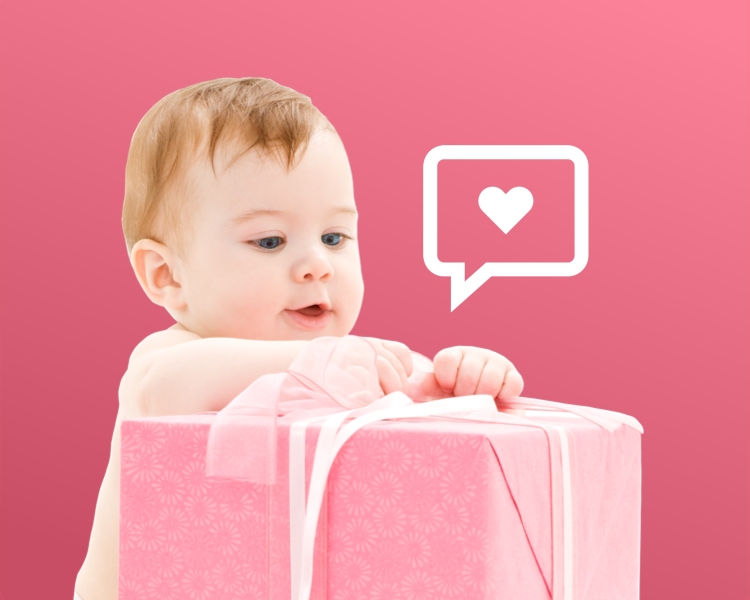 Did you find the perfect gift idea or have any suggestions you'd like to share? Let us know in the comments below!
Want to keep up to date with our future blogs like this one? Subscribe to our mailing list for more tips and special offers you surely wouldn't want to miss!