Choosing a name for your baby is something most parents-to-be will spend time thinking about long before the arrival of their bundle of joy – and there are a lot of things to consider. You may choose names with family ties, or you may prefer a name simply because it sounds nice. Some parents prefer gender neutral names, and some prefer names with strong meanings.
You may have been compiling an extensive list long before you were pregnant or you may only begin thinking about names during pregnancy. Of course, there's a special shout out to the parents who scrap the name they had planned altogether, after taking one look at their newborn!
With a wealth of names to choose from, we have compiled a list of 25 popular baby names to date, in addition to some trends to inspire you. We have also included a list of names chosen by us for our little ones if you'd like some further inspiration!
Trends in 2021
The name Lily stole the crown as the top girls name this year, followed by Amelia, Sophia and Olivia.
It seems Prince Harry and Meghan Markle are also following the trend this year (or perhaps they are setting the trends!) after naming their daughter Lilibet, and adorable moniker after her great grandmother, Queen Elizabeth II – calling her 'Lily' for short.
And the royal influence doesn't stop there, with Archie, Harry, George and Louis making an appearance in the top 25 names for boys.
The popularity of a name can largely depend on what it can be associated with
According to data released by Office for National Statistics (ONS), the girls' name Alexa decreased in popularity from 2016 after the introduction of the Amazon Alexa in the UK, when there were 332 girls named Alexa, to just 39 girls with the name in 2019.
In contrast, popular culture continues to influence the popularity of baby names. One name that has seen a rise in popularity is the girls' name Dua. The English Popstar Dua Lipa had her first UK number one single in 2017, during which there were 63 girls named Dua. This figure doubled to 126 in 2019 following her rise to fame!
Trends come and go depending on generations
Looking back to 1996, when detailed annual rankings of baby names first became available, we see baby names go through the motions. Some rise in popularity, some fall and some disappear completely. 20 years ago, the girls' name Kerry were moderately popular, ranking 136th in 1996. However, fast forward to 2019 and there were two or fewer children given this name.
Variations and adaptations
Other options to look at are shortened or adapted versions of popular names such as Theo, Evie, Freddie and Tilly. It looks as though these shortened versions are on the rise, establishing a modern twist to more traditional, classical names.
Whether you prefer timeless names like Arthur and Amelia, or more contemporary names like Luna or Leo, the below list covers a variety of names sure to inspire you.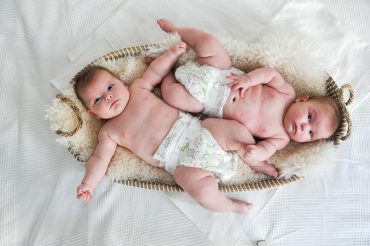 The most popular names of 2021 -so far!
Girls:
Lily
Amelia
Sophia
Olivia
Ava
Isla
Rosie
Aria
Freya
Ella
Emily
Mia
Isabella
Ivy
Hannah
Layla
Grace
Sophie
Evelyn
Evie
Isabelle
Elsie
Luna
Poppy
Willow
Boys 
Oliver
Noah
Theo
George
Charlie
Leo
Harry
Freddie
Jack
Arthur
Archie
Finley
Henry
Jaxon
Louie
Lucas
Thomas
Alfie
Oscar
Ethan
Isaac
Jacob
Elijah
Max
Joshua
We have also included a list of baby names chosen by our mums here at Mum & You for their little (and big) ones!
Girls:
Ava
Caitlin
Camila
Evelyn
Isabella
Jessica
Lucia
Martha
Nandini
Rose
Sophie
Tilly
Boys:
Ben
Bharat
Leo
Lewis
Reuben
Ross
Simon
We hope these names have inspired you. Maybe you're still set on your chosen first name, but there are plenty of options for middle names!
We'd love to know what names you have chosen for your children in the comments below!