We are absolutely delighted to share that our 100% Biodegradable* Baby Wipes and Nappychat Eco Performance Nappies have been shortlisted for the Mother & Baby Awards 2022!
The Mother & Baby Award is the longest running, most prestigious and recognisable award in the baby industry and we have been shortlisted for the Best Baby Wipe, Best Performance Disposable Nappy or Nappy Range categories.
We at Mum & You are committed to delivering quality products that are eco-conscious and convenient and we are over the moon to have our hard work recognised! With a team of almost 20 mums (and some dads!) we put our baby brains together to create gentle products that we want for our own children. We understand first hand the trials and joys of motherhood, and real mums are always at the forefront of our products.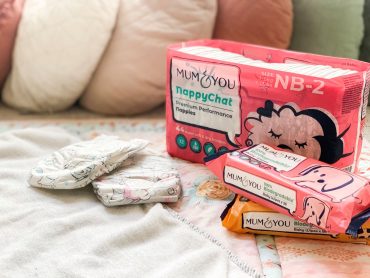 Our nappies and wipes are cruelty free and dermatologically tested to ensure that they are kind to the most sensitive of bums.
Our plant based, plastic free and biodegradable wipes contain 99.4% water for ultimate kindness to babies' skin and are made from sustainably sourced, naturally derived viscose – a special material made from the most abundant and renewable wood fibre on Earth.
Our eco-nappies are made using chlorine-free wood pulp from certified sustainable forestry, and our packaging is 100% recyclable and contains 30% recycled content. Both our wipes and nappy packaging can be recycled with carrier bags & soft plastics at larger supermarkets.
Being shortlisted means that each product has been Tried, Tested and Trusted by real mums, and to have real mums test (and love!) our products means the world to us, and it's exactly what we strive towards. Excuse us whilst we do a happy dance!
Shop our award winning range and learn more about our products on the Mum & You website here!
*Wipes are compostable according to European Standards EN13432 and are certified by TÜV Austria as OK compost Home.