Caring for the planet we live in should be a priority all year round.
It is no secret that we as a society need to do our bit to protect our earth. We've put together a list of tips and tricks to help you lead a more sustainable life in celebration of Earth Day Weekend, with simple changes you can make around the home. Of course, some of these options may not be suitable for you or your lifestyle, but little changes that you can implement are sure to help in the long run.
There are many easy eco-swaps that you may find suitable for your lifestyle, such as replacing baby wipes that contain plastics with our plastic-free, plant-based biodegradable baby wipes or replacing single-use cotton rounds with reusable cotton rounds.
Read our list below to see which swaps are suitable for your household in a bid to take positive steps towards a more sustainable way of living this Earth Day!
In the kitchen
Try to consume less meat weekly
Meal prep for the week ahead and cook in bulk where you can
Don't rinse plates before loading the dishwasher
Ensure the dishwasher is full before starting
Use beeswax wraps instead of clingfilm for leftovers
In the bathroom
Take shorter showers where possible
Make use of refillable shampoo, conditioner and body wash
Try out eco razors and bamboo toothbrushes
Invest in plastic-free tampons
Marine-friendly face scrubs and sunscreen
In the utility room
Make use of the cold washing machine setting
Wash clothing at 30 degrees
In summer, opt for line drying clothes outdoors instead of using the tumble dryer or radiators
In the garden
Get your children involved in recycling. Teach them about its importance and what they can do to ensure their waste is disposed of correctly
Grow your own produce such as herbs, fruit, and veg
Make your own compost from food scraps and waste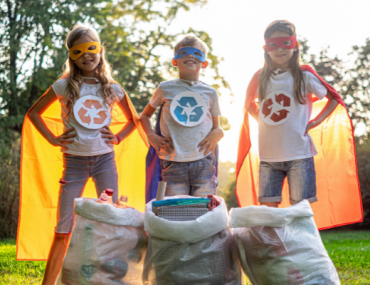 In the playroom
Buy wooden toys rather than plastic
Buy second-hand toys or coordinate toy swaps with friends and family
Use toy subscription apps like Whirli, which ensure toys maximise their lease of life as they are passed on when your child has grown out of them
In the living room
Install a smart meter to identify where you are using electricity most
Opt for LED lights
Unplug appliances that are fully charged/not in use and don't leave appliances charging overnight
This is by no means an exhaustive list, but there may be elements that are suitable for your lifestyle and choices, and we hope you have found them useful! Do you have any tips and tricks that allow you to lead a more sustainable lifestyle? Are there certain things you have cut out entirely from your life? Let us know your experiences in the comments below, we love to hear from you!
#InvestInOurPlanet this Earth Day and make little eco-conscious changes with a big impact.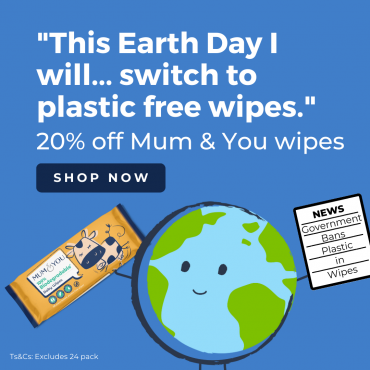 Want to keep up to date with our future blogs like this one? Subscribe to our mailing list for more tips and special offers you surely won't want to miss!