With a variety of nappies on offer in supermarkets and online, choosing the right one can be an overwhelming world to navigate.
Some key factors parents often consider when selecting a nappy may include its absorbency, its effectiveness at minimizing leaks, comfort, and breathability. Many parents face the problem of leaking nappies but more often than not, this is down to the fit and size of the nappy, and it may be a sign to either size up or size down.
We've put together our favourite tips to ensure a comfortable, snug nappy fit that will help to prevent leaking nappies to keep baby (and you) happy.
What makes Mum & You eco nappies a great option for you and baby?
Mum & You Nappychat Eco-nappies are a more eco-friendly alternative to other disposable nappy brands. Our nappies are made using chlorine-free wood pulp from PEFC-certified sustainable forestry, and our packaging is 100% recyclable and contains 30% recycled content.
Did you know that our nappy production is Carbon Neutral? All our eco-nappies and eco-nappy pants are EU Ecolabel certified too!
They feature a handy wetness indicator (so you know when it's time to change) and the super absorbent core locks moisture away from your baby's skin and guards against leaks for up to 12 hours.
If you're strapped for time or if your to-do list grows faster than your little one each day, our subscription service may be a great option for you!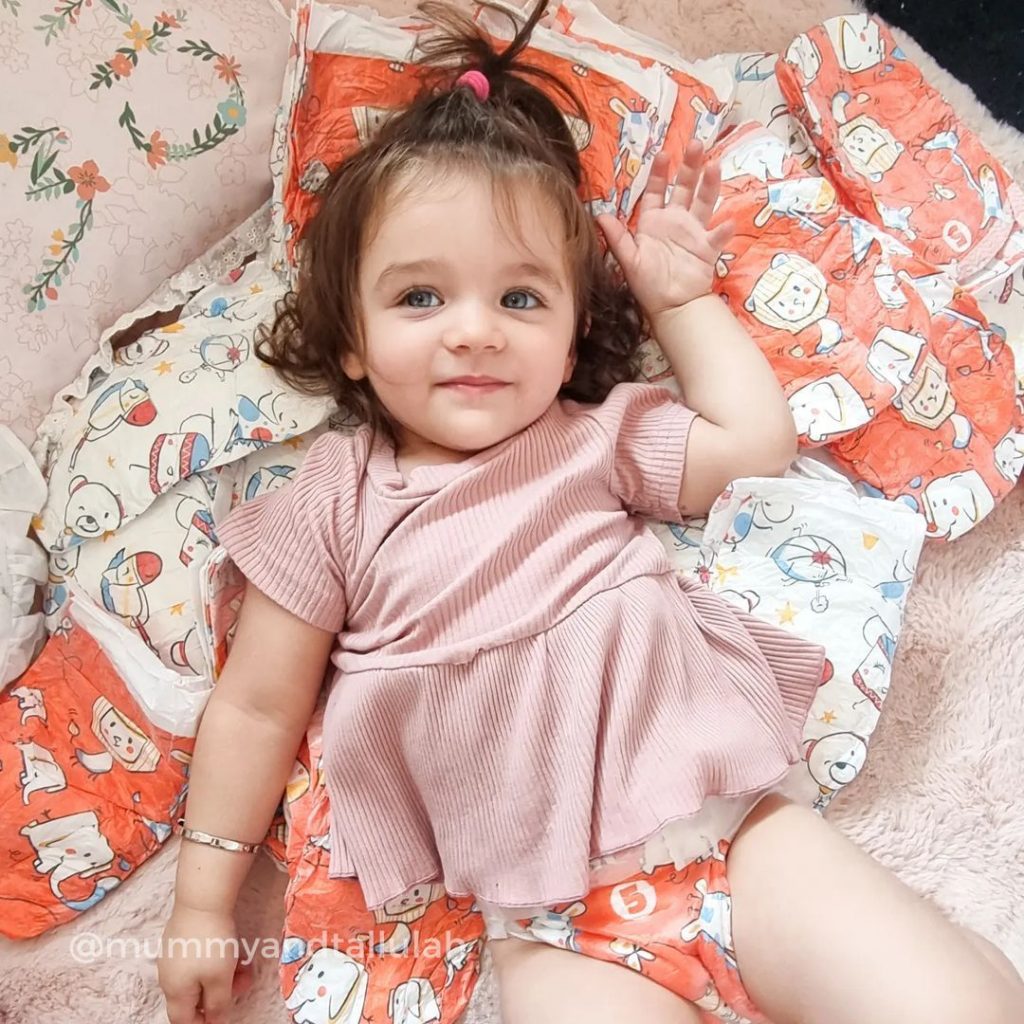 Using our fuss-free subscription service allows you to save up to 25% on eco nappies and up to 30% on our baby wipes when compared to buying single packs, meaning you're never unexpectedly caught short. Choose from five bundles to suit your needs, select a welcome gift and enjoy free delivery on every recurring subscription order. Pause or skip a delivery any time in your online account and add discounted add-ons to each order too.
And for a limited time only, sign up to our fuss-free subscription service with 30% off your first two boxes! Your future self will thank you.
What is the Nappychat feature?
At Mum & You, we believe reading stories and chatting through change time can make a big difference in our babies' lives in terms of their language development, imagination, and the bonding experience between parent and baby. The Nappychat characters that are printed on our nappies are a tool to help inspire chat about colours, shapes & characters at change time. There are 6 assorted designs available.
How do I select the correct nappy size for my baby to ensure leak prevention?
If you notice leaks, you may be using the wrong size nappy! Try sizing up to a nappy that can contain more waste or even sizing down if the nappy doesn't fit snugly around the waist, bottom, and thighs.
For a snug and comfortable fit, ensure you're pulling out the frilly cuff on the leg area of the nappy and attaching the nappy tabs firmly. Leaving the cuffs tucked in is often a cause of leaking nappies.
Ensure there are no gaps between the nappy and skin – including gaps between the nappy and baby's back, tummy and baby's thighs. When fastening baby's nappy, try running your finger around the edges. If there's a gap (even a small one) between the nappy and baby's waist or legs, it means liquid can and will escape through these gaps. This indicates you will need a smaller size for a more snug fit.
How do I know if it's time to size up?
A nappy that is too small for baby may also cause leaks. The smaller the nappy, the less liquid it absorbs, so if you find yourself waking up to a nappy that has leaked through overnight, it might be time to go up a size.
Top changing tip: Many baby overalls have a flap on the shoulder that is used to pull overalls down the body rather than lifting above the head when you've got a messy change on your hands!
Bear in mind that as your baby grows, the volume of waste increases. If baby is reaching the upper end of the weight range for the nappy size that they are currently wearing, it's probably time to move on to the next size up.
Look out for red marks on baby's skin around the nappy area. Marks like this are also a sign that a change in nappy size is needed, as it means the nappy is too tight. A nappy that is too tight can also cause nappy rash, reducing breathability because the nappy is rubbing too firmly against baby's skin.
What are your must-have essentials for nappy change time?
Though our nappies are reliable in their absorbency, we anticipate the odd accident! Keep a convenient pack of Mum & You biodegradable baby wipes at hand in every corner of the house (and car) in preparation for an unexpected accident. The soft sustainable material contains 99.4% water to ensure comfort for even the most sensitive of bottoms for a thorough clean-up.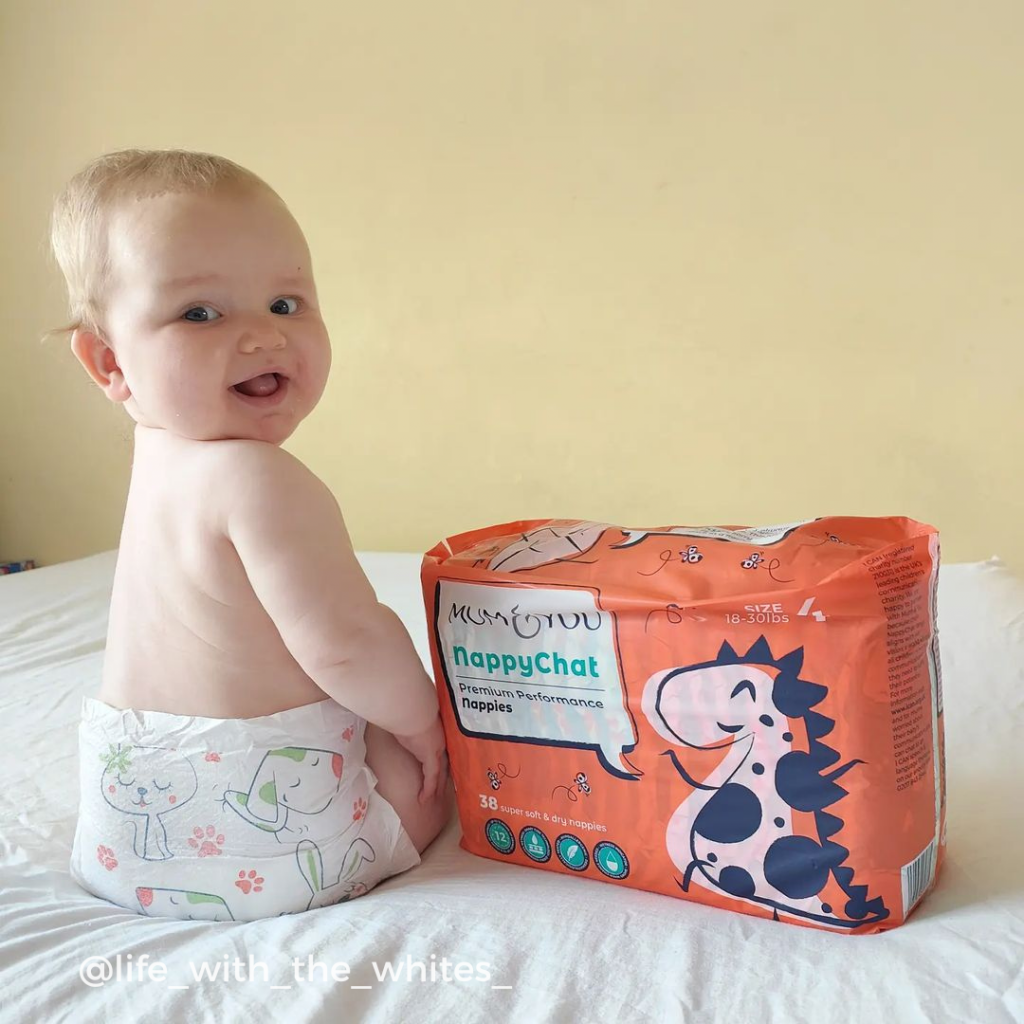 If you are going through the motions of potty training, our Mum & You Floosh! moist toilet tissues are a hit with the whole family. 100% certified flushable and biodegradable, M&Y Floosh! moist toilet tissues are a bathroom essential. Mum & You customer Jane agrees that our moist toilet tissues are convenient when it comes to potty training too. She shares "they're very handy for a last wipe with toilet training toddlers/kids; gets them really clean!". Simply wipe clean and conveniently floosh!