At Mum & You, we're big on doing our bit to keep our beautiful earth clean and clutter-free.
According to WRAP, almost 9 out of 10 of us are already recycling in the UK. But 55% of households still put items in the general rubbish that could be recycled. A statistic from Recycling Bins recycling facts states that of the 26m tonnes of waste produced in the UK, 12m tonnes are recycled, and 14m tonnes are sent to landfill sites. This gives us an average recycling rate of 45%.
It takes less energy and fewer emissions to recycle than to make things from scratch, which is why recycling saves a total of 18 million tonnes of CO2 a year in the UK – Wrap.org.uk
Here at Mum & You, being eco-conscious is part of who we are.
Our products are created with sustainability in mind and we're constantly reviewing our products to make them even more sustainable, such as launching the UK's first baby wet wipes to come in fully recyclable packaging.
Our Eco-Nappies are designed with a soft as cotton core – made using wood pulp from certified sustainable forestry. They are free from dyes, lotions and latex and are super soft on baby's bottom. Our packaging is 100% recyclable with 30% recycled content
Our plant based, plastic free wipes contain 99.4% water for ultimate kindness to babies' skin. The wipes are made from sustainably sourced, naturally derived viscose – a special material made from the most abundant and renewable wood fibre on Earth. We're really proud to have moved our wipes packaging into a 100% recyclable wrap.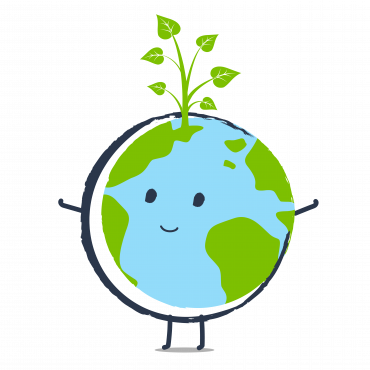 Did you know that our biodegradable baby wipes disintegrate faster than an apple core? Yep, we tested it! We at Mum & You take our eco credentials very seriously, so we asked some clever scientists in lab coats to conduct a test for us to see how quickly one baby wipe disintegrates compared to an apple core in simulated landfill conditions.
The results are incredible! The test shows that Mum & You biodegradable baby wipes disintegrate in only 3 days, compared to an apple core which took 7 days in simulated landfill conditions*. Our wipes are home-compostable too!**
Both our eco-nappies and wipes are PEFC Certified meaning that they are produced from sustainably managed forests and controlled sources.
How can you recycle your Mum & You packaging?
Both our eco-nappy packaging and our wipes packaging can be recycled with carrier bags and soft plastics at larger stores such as supermarkets.
Our Gus the Bus delivery boxes are 100% recyclable too, but that's only if you can get your little one out of it!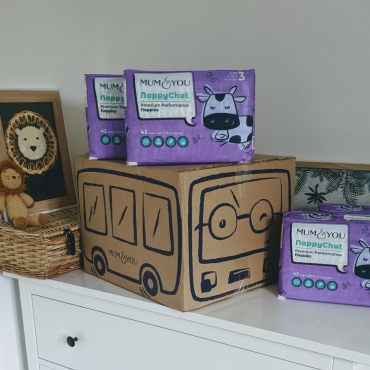 Do you recycle our products? Share your thoughts in the comments below and shop our range and learn more about our products on the Mum & You website here!
Want to keep up to date with our future blogs like this one? Subscribe to our mailing list for more tips and special offers you surely won't want to miss!
*Test method ASTM D5511.
**Wipes are compostable according to European Standards EN13432 and are certified by TÜV Austria as OK compost Home.