We are incredibly proud to share with you that our Baby Shower Skincare Bundle for Mums-to-be has won silver in the Dadsnet Product Awards 2021!
Over the last 2 months, dad judges at Dadsnet have been scoring and voting on some of the very best baby & toddler products in the UK market. Over 60 products entered and were tested, 10,000 votes were cast and we came away with a coveted silver award!
Having our products tested and loved by real dads is so important to us and striving to be trusted by parents is exactly what we're about.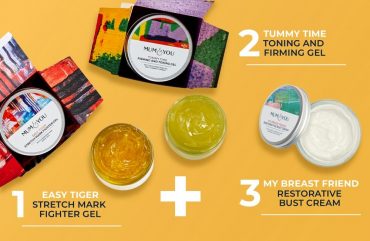 We know that staying in a good place physically and emotionally is essential to being the kind of mum you want to be. Our range of naturally derived skincare products are midwife approved and suitable for pre and post pregnancy, to help you to keep feeling like you're not only a mum, but also you!
Our Baby Shower Skincare Bundle for mums-to-be consists of our Easy Tiger stretch mark fighter gel, our My Breast Friend restorative bust cream and our Tummy Time firming and toning gel.
This bundle makes a perfect gift option for Mums-to-be, as well as being a well deserved treat to purchase for yourself.
To learn more about our products and to shop our mum and baby range, visit our website or shop the Baby Shower Skincare Bundle here!