Prepping for the arrival of your little one is a fun time but can also be a little stressful. There are countless of things we need to prepare in advance and no matter how many lists we make, it can be easy to forget something.
We asked our Instagram community of real mums what they found to be necessary when planning a nursery and things they found less practical (pretty, whimsical over-cot canopy, we're looking at you!)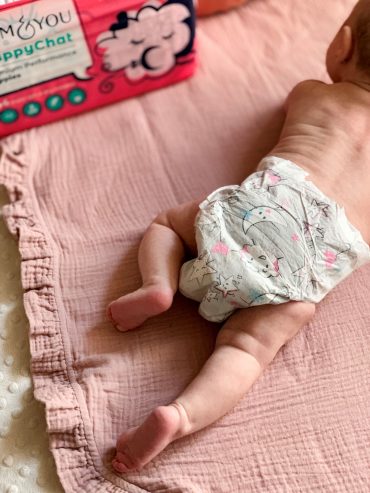 Of course, decorating the nursery is an exciting opportunity to release your inner interior designer, but let's focus on the practical for now (boring, but useful – we promise!) so that you're prepped in your nursery and beyond!
Here's a roundup of our top must-haves:
"Spares of everything readily available without having to rummage through drawers"
"Lots and lots of muslins"
"Musical crib mobile"
"Nursing chair and good storage for baby clothes, def essentials!"
"Baby monitor/camera with good quality image"
"Thick carpet/rug to avoid noises when you finally manage to leave the room"
"Black out blinds/curtains – without a doubt!"
"Cosy armchair for feeding time"
"Essential: a bed as well as a cot"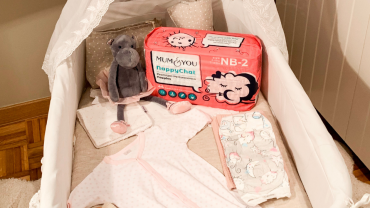 Some general advice from our folllowers:
"A Sonos speaker in the nursery came in handy to play lullabies"
"Neither of my children had nurseries! Made them up a room at around 10 months with floor beds"
"Don't bother with a changing table or moses basket… just straight into cot"
"Never needed nappy rash cream – mum and you nappies are too good for that!"
"Gro egg – pointless. Monitor has temp on and the brightness of the egg disturbed baby"
"Create a relaxing enviroment"
"Foret the cot canopy.. it looks good but my tot ripped it down almost immediately"
"I'd reccomend Ewan the dream sheep! Plays pink and white noise, really helped with sleep time"
"Paint the ceiling!"
"Baby proof the nursery early on"
"Love our Stokke Sleepi crib to cot – sustainable buy!"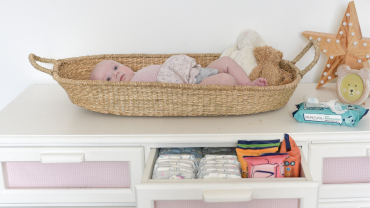 Did you pick up any good recommendations from our Instagram community? Let us know your thoughts and what items you'd recommend in the comments below!
Where to next?