Last year, we brought you a blog post with the most popular baby names of 2021.
We saw classic names such as Lily, Amelia and Olivia appear at the top of the list for girls, as well as Oliver, Noah and Theo for baby boys. This year, we thought we'd get one step ahead by sharing popular predictions for 2022! This is a perfect opportunity for some baby name inspiration if you are expecting a new arrival this year.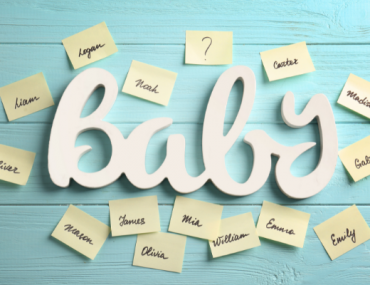 Name experts Nameberry have predicted a rise in fun and whimsical names, as well as names that follow themes relating to popular TV culture and retro nostalgia. Baby name trends to watch for 2022 blend fun and fantasy with more serious themes of hope, strength, and spirituality.
Keep on reading to find out which names Namebery predicts we'll be seeing more of in 2022!
Playful Names
Nameberry's first list takes inspiration from lighthearted, playful names. After two years of turbulence, they state that new parents of 2022 will be drawn to light, bright, playful baby names with a strong element of fun, which makes Playful Names the leader among our predicted baby name trends for the year ahead.
But this wouldn't be the first time we are hearing of such sweet monikers. Celebrity parents have already started to skip classic names entirely, opting for more whimsical terms of endearment such as Buddy, Honey, Lucky and even Baby.
Here are some of the most popular playful baby names we'll be watching out for in 2022 according to Nameberry.
Baby

Bear

Bee

Birdie

Buddy

Coco

Cricket

Dovie

Gigi

Honey

Lucky

Lulu

Moxie

Ozzy

Pixie

Rocky

Sonny

Teddy

Trixie

Ziggy
Mum & You also knows a thing or two about playful names. Do you know what the colourful characters on our nappies are called? Here's a list of our Nappychat character names!
Izzy
Huff
Ray
Silver
Puff
Baggy
Mum & You Nappychat eco nappies
Escapist Nature Names
Wishing for a tropical escape this year? Us too (ideally, an adults-only retreat somewhere far away, but we'll settle for somewhere local with a great kids club, too).
Nameberry shares that the coolest nature-inspired options for 2022 will be all about escapism. The effects of the COVID-19 pandemic have put a hold on our getaway dreams, and as a result, Nameberry expects to see beachy baby names on the rise this year, to make up for our holiday blues.
Here are some of the coolest escapist names for babies in 2022.
Bali

Banyan

Bay

Capri

Coast

Dune

Forest

Horizon

Koa

Lotus

Meridian

Ocean

Palmer

Prairie

Reef

Ridge

Sequoia

Taiga

Woods

Zephyr
Bridgerton-Inspired Names
It's no surprise that the biggest Netflix original series of all time Bridgerton has been influencing baby names this year. According to Nameberry, The Bridgerton-inspired baby name trend is sure to increase when the show returns for season 2 in 2022! Think classic, antique names such as Daphne and Hyacinth (a unisex name, by the way!).
Below are some of the most iconic Bridgerton baby names that Nameberry expects to see in 2022:
Albion

Benedict

Cressida

Edwina

Eloise

Euphemia

Francesca

Genevieve

Daphne

Hyacinth

Kitty

Marina

Philippa

Phoebe

Portia

Prudence

Rupert

Simon

Theo
Nonbinary Names for Boys
Nameberry has included a list of non-binary names set to see an increase in 2022. They share that with society's increasing openness to gender fluidity as a concept and an identity, it's no surprise that we're starting to see it manifesting in baby name trends too with new nonbinary names.
"For years, gender-bending baby names have been on an almost exclusively one-way track. Previously male names like Avery, Dylan and even James have crossed gender lines to become increasingly popular for baby girls. But very few female names have gone the other way.
Now, more and more parents are willing to consider more feminine names for boys. Included in this group are goddess names like Artemis, Echo and Nyx, nature names like Indigo, Sunny and Wren, and unisex names that previously leaned female, like Blair, Laurie and Sasha."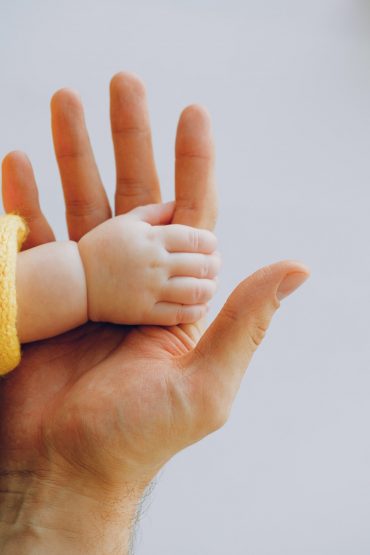 Here are some of the best nonbinary names that Namberry predicts for 2022.
Artemis

Blair

Echo

Harlow

Holland

Honor

Indigo

Juniper

Laurie

Lou

Lux

Marlowe

Nova

Nyx

Sasha

Scout

Shiloh

Sunny

Winter

Wren
Retro Nostalgia Names
Despite the prediction of some very fun and quirky names set to enter the charts this year, Nameberry also predicts the rise in more traditional and retro names. Though many new parents may be looking for something more unusual, many will be looking back for more nostalgic names.
Here are some of the sweetest vintage nostalgia baby names.
Betty

Bobby

Constance

Etta

Frank

Goldie

Gene

Gus

Hank

Louie

Mae

Ned

Nellie

Polly

Ralph

Ray

Sally

Susie

Victor

Vincent
We hope this list of baby name predictions for 2022 has inspired you. There are so many options to choose from with thanks to name experts, Nameberry. Let us know what name you have chosen for your 2022 baby in the comments below, we love to hear from you!
Want to keep up to date with our future blogs like this one? Subscribe to our mailing list for more tips and special offers you surely won't want to miss!