Your bestie's pregnant and you can't be with her to celebrate. So why not surprise her by hosting a virtual baby shower with all her closest friends and family. Here's how.
Choose your virtual 'venue'
Zoom: a popular choice and easy to use. You can set up the event and email everyone a link. Guests don't need an account beforehand.
Facebook Messenger Rooms: You set up a room through messenger and then share the link with up to 50 people through either your Facebook friends, WhatsApp, text, email or Instagram. And guests don't need to be on Facebook to join. You can even create a private Facebook event beforehand to discuss the plans of the virtual baby shower.
Also look at WhatsApp, for calling up to 8 people and Google Hangout.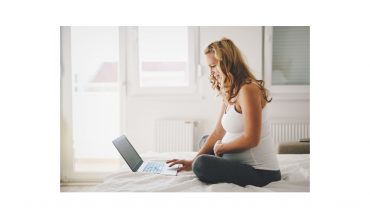 Set the date and invite
If you have lots of people to invite, send out a Doodle. This website asks everyone to tick which days or times they are free, and then presents you with the options where everyone is available at the same time. Then all you need to do is send out your digital invite. Keep it simple and use What's App, Facebook events or send an email with clear instructions on date, time and how to join.
Before the call
Make sure everyone knows what they need to have for the call, for example pen and paper
Pre send a mini decoration kit for the mum-to-be. Think baby shower banner, mum-to-be sash or badge to wear, a few balloons. Ask their partner to set it up in secret to surprise her. Keep it simple and order it all from one place
Ask everyone to have a drink in a champagne glass ready and something nice to eat, like a piece of cake (again, ask their partner to help set up the mum-to-be's)
Set the dress code – a chance to dress up? Or get snuggly in your PJs? You know your friends so choose which will be the most fun for you
Set the agenda
As it's a group call with lots of voices chatting, have a short agenda of what's to come so you can help manage the call and guests know what to expect. Short and sweet is key, so if people want to stay on chatting or need to get off, that's fine. Leave time at the start for general chatter and for anyone having tech problems. Introduce yourself and then ask everyone to say hello one by one and how they know the mum-to-be.
Games
With a little pre-planning, have some fun with a game or two. Why not try:
Guess who: Ask everyone to email a baby picture of themselves beforehand. Or search online for celebrities as babies. Drop into a PowerPoint to make it easy and during the call share you screen and ask everyone to guess who it is
Baby anagrams: Take 10 or 20 typical baby words (nappies, milk, pram, blanket, babygrow, moses basket, dummy, crawl etc) scramble the letters up and write them down on separate pieces of paper or on a PowerPoint. Flash them up and it's the first person to shout out the answer
Guess the baby details: One by one, everyone says what date and time baby will be born, sex, weight and name. Write down the answers and send to the mum-to-be after the call
Drawing challenge: Guests need pen and paper. They get 1 minute to draw the mum-to-be and her new family, including guessing what the baby will look like! Then one by one guests show their picture to the screen and mum has to decide the winner
The mum quiz: Before the shower, ask your bestie some questions about her, for e.g. her birthday, which town she was born, what time of day was she born, her first pet, what school did she go to etc. This would be a nice one for the mum to read out herself and guests write down their answers
A mini pamper: Why not use this time to grab some pamper time! Pop on a facemask or paint your nails
Gifts they'll love
Keep it all about mum. Chances are she's missing having her friends and family around her in what's a special time in her life and she needs some attention and pampering.
Ask everyone to transfer a small amount of money to your bank account so you can buy a group present. Stick to things you can easily order online and deliver directly to them ahead of the call, such as:
Bloom & Wild: Beautiful flowers posted through their letterbox for them to have fun arranging (with lots of easy how to guides). You can even add on small gifts
Bears Brownies: What can be better than a box of mouth-watering, gooey brownies when you're pregnant (or any time actually!). There's lots of flavours to choose, including Free From and Vegan
Mum & You baby shower bundle: A pampering trio carefully selected by our team of mums to treat your bestie in pregnancy and beyond. Includes Easy Tiger stretch mark gel, Just A Minute face mask and Tummy Time toning gel. All made from natural ingredients and midwife approved.
E-gift card: Unsure what she needs? Then vouchers are ideal. They can be ordered online and emailed to the mum. A Mum & You e-gift card can be used against nappies, wipes, skincare and so much more.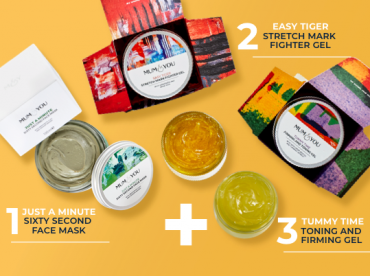 Momento
Don't forget to take a screenshot of everyone on the call to send to the mum-to-be afterwards. You could even make it into a card on Moonpig or Funky Pigeon.
Virtual baby showers can be a much-welcomed treat for isolated mums-to-be. So spoil your bestie and their new baby by hosting! Happy planning!